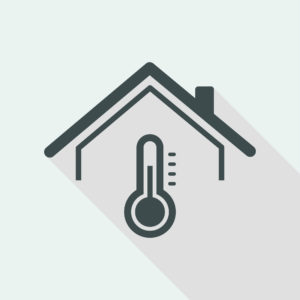 Whether you're buying a new home or need to upgrade your current system, installing a new heating system is an investment that can be expensive so it's important to select the best option for your home. To make the process easier for you, we've compiled how each of the most popular heating systems work and the advantages and disadvantages of each.
Types of Heating Systems
There are three main types of heating systems – furnaces, boilers, and heat pumps. Chances are you already have one of the heating systems installed in your home, so the next question is, do you stick with what you know, or do you do you branch out to something new?
Furnaces
HOW IT WORKS
Furnaces deliver heat throughout your home by forcing the hot air through air ducts and entering into rooms via registers or grills. Furnaces work with gas, oil, and electricity fuel sources and their annual fuel use efficiency percentage (AFUE) will be determined by the type of furnace you get and how efficient it is. This rating will range between 76% and 96%.
ADVANTAGES
As one of the most popular types of heating systems, it's very easy to find a professional to install, maintain, and repair your system
Are increasingly efficient and have an average AFUE rating of 80% (the higher the AFUE, the more you'll save on energy costs)
Forced air systems can easily be retrofitted for central air-conditioning if not already used to do so
DISADVANTAGES
Furnaces require ducts to push the warm air through your home and if your home doesn't have them, they can be expensive and complicated to install
Furnaces typically only have one thermostat to control the heat for the entire home (you can set up zones with multiple thermostats, but this can get expensive)
Boilers
HOW IT WORKS
Instead of warming your home using air, like a furnace, boilers warm your home using water or steam.
Steam
The water will be boiled until it turns to steam, which then passes through a radiator to heat a room. The steam is then turned back into hot water, returns to the boiler, and is turned back into steam. If a home has a boiler as their heating system, their heating fuel is typically gas or oil.
Hot Water
The water will be heated and circulated with pumps, which then passes through a radiator or baseboard to heat a room. The water is then returned back to the boiler where it reheated.
ADVANTAGES
Since ducts are not used to transfer heat, boilers are a more allergenic way to warm your home
Are increasingly energy efficient, just check for a high AFUE like you would with a furnace
Can be controlled room-to-room and take up less space than a furnace and duct work
DISADVANTAGES
High costs for installation
Boilers are for heating purposes only and air conditioning systems will have to be added separately
Not as popular as furnaces, so not all companies service them
Heat Pumps
HOW IT WORKS
Heat pumps can heat and cool your home. They use air from outside to heat your home in the winter, and displace hot air from your home to the outside during the hot summer months. There are also ductless options, which are much cleaner and improve indoor air quality.
ADVANTAGES
More energy efficient than boilers and furnaces
Since they can heat and cool, they are the most versatile option
Use technology that significantly reduces greenhouse gas and other air emissions
Long life expectancy
Less maintenance than oil or gas systems
DISADVANTAGES
Heat pumps don't always work well in extreme temperatures so if you live somewhere that temperatures reach above 100 degrees or below -10 degrees frequently, you'll want to consider other options
Heat pumps can be very expensive to install
Want to learn more about our heating system options? Give Unique Indoor Comfort a call today at (781) 933-7878.